Are you an aspiring businessman who is planning to plunge into the automobile industry?
Are you pondering over the idea of generating income through an automobile business?
Then, you're at the perfect place.
We've covered here some of the most common and promising car business ideas that not only guarantee your success but also make sure that you earn incredible returns on your investment.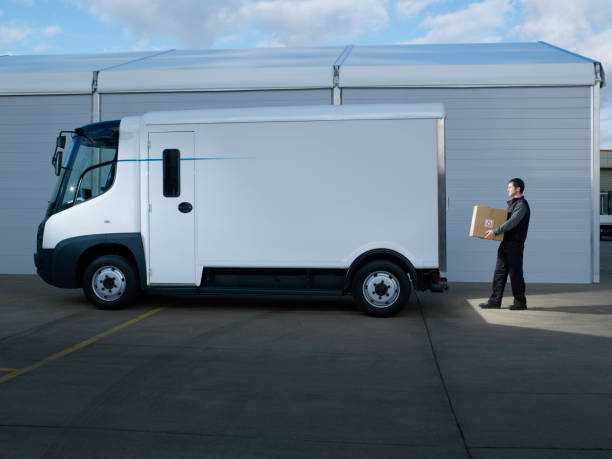 The automotive industry is one of the few industries that has consistently remained popular and profitable over the years, making it a great place for you to start your own business.
In addition to being one of the oldest industries around, it's also extremely competitive, with many different companies out there looking for a piece of the pie.
Are These Automobile Business Ideas Profitable?
All of the car business ideas presented in this article are extremely profitable. However, this is not a given.
Profitability will be impacted by the strong dedication and strategic implementation of business goals.
A variety of different things contribute to the success of your chosen automobile business.
These include, among other variables, the location of the business, the effectiveness of the marketing approach, and how positively your clients see your business.
15 Most Profitable Automobile Business Ideas
If you're thinking about venturing into this business, there are a great number of ways to make it profitable.
It all depends on how much work you're willing to put into it and the skills that you have.
You can start an automobile business with just a little investment and make good profits from there.
As long as you know what you're doing and which things to avoid, you'll be able to succeed in your business.
Here are the 15 most profitable business ideas in the Automobile industry.
1. Courier Service
If you have a car, start a courier service. You can make deliveries for offices, businesses, and individuals.
Offer to do the shopping for people who don't want to go out in bad weather or who are not physically able to leave their homes.
Make sure you have Insurance and check with local laws to see if you need a license or permit to be courier services.
Also, the growth of online shopping is one of the reasons why courier services have been growing at a fast pace lately.
The boom in e-commerce has resulted in a boom of courier service providers as well.
Couriers are required to deliver e-shopping orders, documents, packages, and other items.
However, not every business owner recognizes the full potential of courier services.
Many businessmen and women are not even aware that they can start courier services and make money on them.
Nevertheless, there is still a big gap between the number of people who shop online and those who use courier services for delivery, so you have plenty of opportunities for your business here if you decide to start a courier service business today.
With the rising demand for deliveries via couriers, you can easily start your courier service business venture by just renting a vehicle.
For sure, this will require capital to build up your fleet but once you have your fleet settled down, all you will be left with is the management of them.
2. Car Wash Business
Opening a car wash business is a profitable venture. The demand for exterior cleaning and detailing services is on the rise as more people realize that having a clean vehicle is essential to its overall appearance, performance, and safety.
However, there are several things you need to consider before taking the plunge into this industry.
If you have some experience in the automotive industry, you should have already realized that anyone can set up a car wash business and make money.
If you have absolutely no experience in this field, it does not matter because all it takes to start your own business is some capital for renting or buying a commercial property and for purchasing equipment.
The main concern is what type of equipment to purchase, which will depend on how much you want to invest and how quickly you want your business to start making money.
As mentioned above, you need two basic things to open your own car washing business: Capital, and equipment.
There are two approaches: You can either buy new or used equipment or rent one. If you choose the first option, bear in mind that new machinery costs a lot of money.
3. Intra State Bus Shuttle Services
If you are thinking of starting a business in the automobile industry, then you can start an intra-state bus shuttle service by investing a small amount. You can also start inter-state bus shuttle services.
Transportation of goods, passengers, and services in buses is an old business that has been around for many years.
This business has been carried out by individuals and organizations from time immemorial.
People still prefer traveling by bus because of the convenience it provides. Most often, private auto owners would let out seats in their cars when they are not using them. This could be one way to start your transportation service.
However, you cannot run a successful business if you are not aware of the nuances that come with running a bus shuttle service.
Do not forget to register your company with the state transport department.
If you want to run your bus service then you must register your company with the state transport authority so that you get the necessary permits to go ahead with your business plan.
You must also ensure that your vehicle is registered as a commercial vehicle so that you do not have any problems later on.
Without registration, your company will not get any recognition and will never survive.
4. Automobile spare parts business
The automobile spare parts business is a low-cost business. It is one of the most popular business ideas for beginners. It is also one of the oldest and most successful businesses.
Running the automobile spare parts business is a very profitable business because of your demand in various places.
You can start this business with very little investment.
Since you do not need much space to run this business, it is possible to start up this business from your home.
If you have a garage at home, it will be better for you.
You can also start a mobile automobile spare parts business that will travel to different places and sell automobile spare parts.
This will help you in reaching many customers in different locations.
Automobile spare parts are needed by all automobiles whether new or old.
These parts may get damaged after some time and need replacement.
So, the best time to start your own Automobile Spare Parts Business is now.
Many companies deal in automobile spare parts and accessories, so one of the things that you should consider when you want to start this business is to choose the best location for your business.
It is important that you choose the best location so that you will have a competitive advantage over other dealers of automobile spare parts and accessories.
You can choose a location that has proximity to major roads as well as highways.
You should also know what your target market will be.
For instance, if it is old cars or new cars, individuals or institutions, etc.
In addition, do not forget to identify the competition in your area and compare their prices so that you can make sure that your prices are competitive enough.
You can get ideas from reading magazines, books, or visiting exhibitions that showcase different car dealerships in your town or country.
5. Sale of Motor Vehicle Insurance
In the automotive industry, you will get paid well if you are in the business of selling motor vehicle insurance.
This is a huge economy and it means that there is enough money to be made in the automotive insurance sector if you know your stuff.
If you can make all automobile or truck owners buy your insurance policies and at the same time convince them that they need your services for as long as they own their vehicles, then you will be earning millions every year.
If you're interested in starting an automotive business, then consider selling motor vehicle insurance.
Insurance is one of the most important aspects of owning a car or a motorcycle, but most people do not understand how it works.
Auto insurance is usually very inexpensive, but it can cost an arm and a leg if you have an accident.
There is a lot of money to be made in this industry if you know how to sell auto insurance properly.
6. Driving school
This is one of the best starting business ideas in the automotive world that is suitable for anyone with a clean driving record.
You can start this business with very little investment, and it will be very easy to run.
You may want to start your driving school and provide driving classes to students who are willing to learn driving.
This is a good business idea as people in every country need to learn to drive or refresh their skills.
It will be an added advantage if you have prior experience in this field.
Before starting a driving school you must have some basic knowledge about how the driving school business works and its features.
You should also know about the laws related to this business.
However, if you do not know about the legal procedures then it is always better to take the help of a lawyer.
You can consult him at the beginning of your business so that you do not face any problems later.
To run a successful driving school, you will require some basic requirements such as a car, insurance, etc.
Keep in mind that it is illegal to operate a car without having proper insurance; therefore, ensure that you have the right type of insurance for your business.
In addition, there are plenty of rules and regulations which vary from state to state.
Therefore, make sure that you know all these rules before starting a driving school.
7. Haulage Business
If you have an interest in cars, trucks, and heavy vehicles of any kind, then you may want to consider starting a haulage business.
The opportunities are wide open for anyone interested in running their own haulage company and it doesn't take a huge capital investment to get started.
A hauling business can be started on a very small scale with just one unit of transportation and if that is all the capital that you have available to invest, then you are well on your way.
This is one of the great things about starting your own haulage business because it allows you to start without having to raise large amounts of money.
When you start a haulage business there are some key things that you will need to do to ensure that it will be successful from the very beginning.
You need to ensure that your business has excellent customer service because this is crucial for attracting new customers and keeping them happy.
Your drivers need to be friendly and courteous and they need to be clean-cut individuals who are safe drivers.
This ensures that your customers will be comfortable with using your services and they will want to come back to you again and again.
You will want your company's name and logo on everything that is associated with your company so that people will recognize
8. Used car dealership
Many people want to open their used car dealership but don't know-how. With the right plan and a good start-up budget, it can be done.
Any business you open can make money, but a used car dealership is a great business idea for many reasons.
A used car dealership requires you to buy cars at wholesale prices and sell them at retail prices.
The profits in this business are higher than the profits you can get from an auto service center, which offers repair and maintenance services.
Persuasion is a critical skill you must develop if you want to succeed in your automotive business.
A used car dealer needs to persuade his customers that they're getting the most value for their money.
He also needs to persuade people who don't need a car that it would be a good idea to buy one anyway.
To be successful, you have to be able to read the customer's mind and figure out what he wants.
You must know what makes a customer walk out of your shop happy or dissatisfied.
You also need to understand how the competition is trying to beat you and find a way to beat them back.
9. Parking Business
In the city center, there are many parking spaces but in the suburbs, there are not enough.
A parking business is a good idea to start a new business. If you can manage well this business, you will make good money.
You can sell monthly parking or hourly parking in your residential area or commercial area.
The parking business is always profitable and popular for the people who want to make fast money.
There is no need for any special qualification for running a parking business.
Most people travel by car every day and they need somewhere to park their vehicles.
This makes the parking business a lucrative deal to invest in.
The startup cost for this type of business ranges from $50,000 to $100,000 depending on the scale of the operation and the number of clientele that you want to attract to stay effective.
You should also consider factors like the geographic location where the business will be opened, as well as how much is the labor cost in that area.
Once you have established your business, try to find a place with lots of traffic or people so that it will be easy for customers to find your place.
10. Automobile oil change services
If you are thinking of starting your own business, an automobile oil change service is a great idea.
An automobile oil change service can be the start of a successful business. The automobile oil change service industry is a very profitable one.
First, you must buy or lease some property that is big enough for your new business.
Then all you need is some basic tools and equipment like your car lift and tow trucks, along with some oils and other supplies, like filters and antifreeze.
You will also need cash to pay for these things and to advertise your new business. Once everything is set up you can start taking customers' cars in for oil changes or whatever other service they need to be done on their vehicles.
You should also have knowledgeable mechanics who know how to fix the most common problems with cars, like brakes or electrical issues.
Your customers will always be satisfied because they will get the quality services that they deserve.
This means that they will come back to you again and again.
You also don't have to worry about competition because you are doing something unique.
Apart from that, there is high demand for this type of business today so it is sure to succeed if you go ahead with it.
11. Become an Uber Driver
You can also consider becoming an Uber Driver if you have your car and a clean driving record.
As an independent contractor, you are responsible for keeping your car in good shape. You will have to purchase or lease a vehicle to drive with Uber.
The cost of the vehicle may be offset by the money you make driving your car.
By becoming an Uber driver, you will essentially be running your own business.
You will be using your car, so it is up to you to maintain it and pay for things such as gas and insurance.
The earnings potential for driving for Uber is relatively high because you can drive when it works for you.
When you become an Uber driver, the company provides a smartphone app that allows you to accept rides from people in your area who need a ride.
You set your schedule and work as much or as little as you want each week.
In return, Uber takes 20 percent of the fare, which is paid by the rider through the app.
12. Auto repair and mechanic services
If you are thinking about opening up a business, you should consider opening auto repair and mechanic services.
This is a great business idea because it is very profitable, and many people in the country own cars.
To open auto repair and mechanic services, there are some things that you will have to do first.
The first thing that you will need to do is get some money together. You will have to use this money to get started with the business.
You will also need to purchase some tools for the business. You should figure out what kind of tools you will need to run your business effectively.
There are many ways to earn money with this business, the idea is not only to earn money but also to provide great service to your customers.
You should be able to offer quality service at a reasonable price.
You can earn a good deal of profits by providing quality service at a reasonable price.
13. Recondition of batteries
There is a big gap between the number of cars on roads and the number of recycled car batteries.
It is estimated that about 175 million car batteries are discarded every year, while only about 100 million are recycled.
Despite this, there are very few businesses that offer services to recondition car batteries. You can start such a service and earn profit by charging customers a little extra for reconditioning their old car batteries.
A battery reconditioning business can be started on a small scale with minimal investment.
Obtain the required equipment and supplies, advertise your service in local newspapers, and keep your business going until you have enough clients to earn profits.
Once you have gained some experience, you can expand your business by hiring more workers or even opening a store to sell replacement car batteries.
Through our research, we have found that there are very few businesses that provide such services.
As a result, you will be able to earn high profits from this business opportunity shortly.
14. Towing Service Business
Towing service business is one of the most popular business ideas, especially if you live in an area that is prone to natural disasters or heavy traffic accidents.
The biggest advantage of starting your own business is that you don't need to buy a lot of equipment and you can use your car for all deliveries.
Starting a towing service is one of the easiest business ideas you can get into.
It's also one of the safest business ideas as long as you are willing to put in some effort, and there are many ways you can take this idea to make it profitable.
With the right towing equipment, most cars and trucks can be towed by a single person who is not a professional.
The only exception may be some high-end sports cars that require special equipment.
The most important investment in your towing service will be your tow truck, but remember that the right truck means nothing if you don't know how to use it, so don't skimp on training and proper licensing.
A good rule of thumb is that no matter what kind of towing equipment you use, you should never charge more than 3 percent of the vehicle's value for its safe return.
If someone offers you more than that, they're probably looking for something other than their car or truck back.
15. Car Rental Services
Starting a car rental service allows you to build a business that can be expanded over time.
Aside from the daily rentals, you'll receive from customers, you can also bill businesses for corporate event shuttles and long-term rentals.
Before you set up your auto rental service, make sure to check the market if there is a need for your services.
Also, look at the competition and if other companies offer similar services.
This will give you an idea if you are entering a saturated market or if it is still possible to carve a niche market for yourself.
And remember, this isn't just about getting into business as an entrepreneur, but also about making money. Here are some things to know:
Who is your target clientele? Once you've figured out the type of car that can meet their needs and has enough space for the number of people in their group, you'll already have a good idea of who your customers are.
Are they tourists? Are they residents? Do they belong to a certain group such as retired individuals or families?
What kinds of cars do you need? You may want to consider renting bicycles and motorcycles as well as cars.
If you're renting industrial vehicles, you might not need any office space at all since most companies will come to pick them up or send their drivers or representatives to fetch them.